Knowledge and Library Service
Herefordshire
Wye Valley NHS Trust Video
Contact Details
The Clinical Library
Knowledge & Library Services
Postgraduate Medical Centre
Wye Valley NHS Trust
The County Hospital
Union Walk
Hereford
HR1 2ER
Tel: 01432 364427
Email:
library@wvt.nhs.uk
Opening Hours
Monday - Thursday: 8.30am -5pm
Friday: 8.30-4pm
https://www.wyevalley.nhs.uk/work-with-us/education-and-development/library.aspx
---
Knowledge and Library Services
Worcester Acute
Available to all Primary Care Staff
Worcester Central - Charles Hastings Education Centre, Worcestershire Royal Hospital, Charles Hastings Way, Worcester, WR5 1DD
01905 760601 wah-tr.WRH-RowlandsLibrary@nhs.net
Redditch Health Library The Arafa Education Centre, Alexandra Hospital Woodrow Drive, Redditch B98 7UB
01527 503030 Ext 45770, 01527 505770 (direct) wah-tr.alx-library@nhs.net
Kidderminster Health Library, Education Centre, Treatment Centre, Kidderminster Hospital, Bewdley Road Kidderminster DY11 6RJ
01562 823424 Ext 55253, 01562 512344 (direct) wah-tr.ktc-healthlibrary@nhs.net
Evesham Health Library Training and Development Centre, Evesham Community Hospital, Waterside, Evesham WR11 1JT
01386 502353 (Evesham answerphone) 01905 760601 (Rowlands Library) wah-tr.wrh-rowlandslibrary@nhs.net
---
Related Events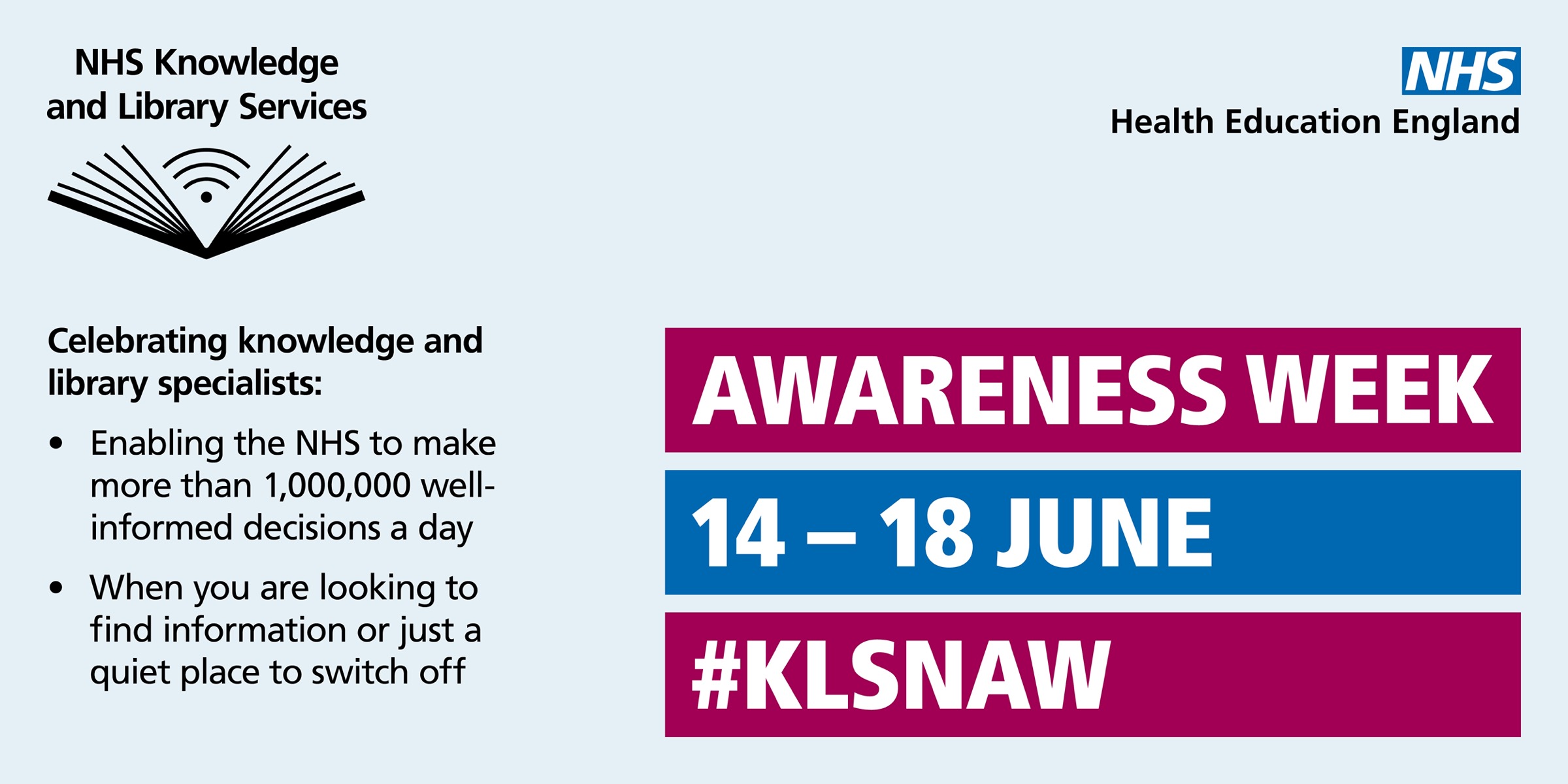 NHS knowledge and library services awareness week
Let's celebrate our first ever NHS Knowledge and Library Services Awareness Week – 14 to 18 June 2021. Join and take the opportunity to shine a light on the positive impact of NHS knowledge and library services.
https://library.nhs.uk/our-work/nhs-knowledge-and-library-services-awareness-week/
---
Bulletins
PCC Insight
---
LITERATURE REPORTS
PUBLIC HEALTH ENGLAND BEHAVIOURAL SCIENCE REFERENCE CELL
Please click on the blue outlined boxes to view the report pdf.
---