Quality, Service Improvement and Redesign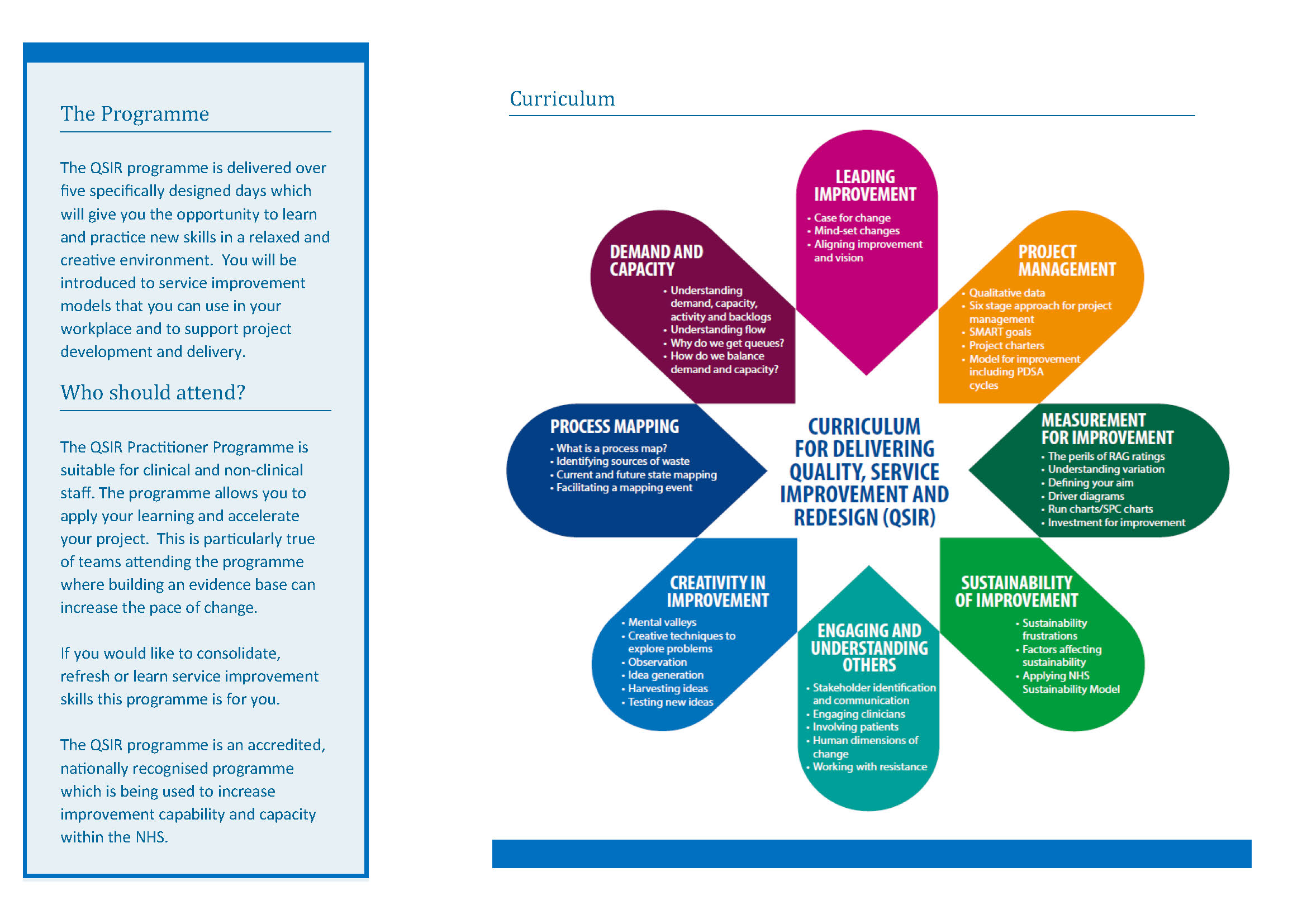 The next cohort of the QSIR Programme will commence in October 2018. We would recommend holding the Programme dates in your diary now.
To apply for the course please request an application form from:
QSIR@wvt.nhs.uk
Involvement in a project is a key component of your application.
We will review the applications and let you know if you have been successful by mid Sept 2018.
The fee for this 5 day programme is £100 per delegate, payable by their organisation.
Day 1 - 16 Oct 2018
Day 2 - 17 Oct 2018
Day 3 - 31 Oct 2018
Day 4 - 28 Nov 2018
Day 5 - 11 Dec 2018
Contact details
Ali Bolton
Wye Valley NHST alison.bolton@wvt.nhs.uk 01432 355444 ext 5849
Nick Exon
Wye Valley NHST nick.exon@wvt.nhs.uk 01432 355444 ext 5849
Published on 21st August 2018
Latest Posts
Categories
Archive