What is a Healthcare Assistant?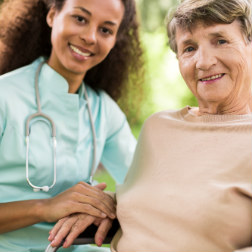 Healthcare Assistants (HCAs) work within a range of NHS hospital or community settings under the guidance of a variety of healthcare professionals. The nature of the role will vary depending upon the area of work. An HCA could be working alongside nurses in hospitals or midwives in maternity services or in mental health, community or General Practice (GP) surgeries, for example.
What is the role of a healthcare assistant?
Types of duties may include:
Observing, monitoring and recording patients' conditions by taking temperatures, pulse, respirations and weight
Communication with patients, relatives and carers
Assisting with clinical duties
Personal care including infection prevention and control, food, personal hygiene and overall reassurance, comfort and safety
Promoting positive mental/physical/nutritional health with patients
Checking and ordering supplies
How to become a Healthcare Assistant
The health and care sectors offer a wide range of apprenticeships spanning careers such as nursing, working in a pharmacy, dental nursing, healthcare technician or clinical healthcare support worker.
There are two apprenticeships designed to train you as a Healthcare assistant;
Level 2 Healthcare Support Worker
Level 3 Senior Healthcare Support Worker
Employer - Apprenticeship Resources:
Apprentice HCa Job Description.pdf
HCA Approved apprenticeship agreement.pdf
HcA Apprenticeship Service Level Agreement.pdf
Who Provides these Apprenticeships locally?